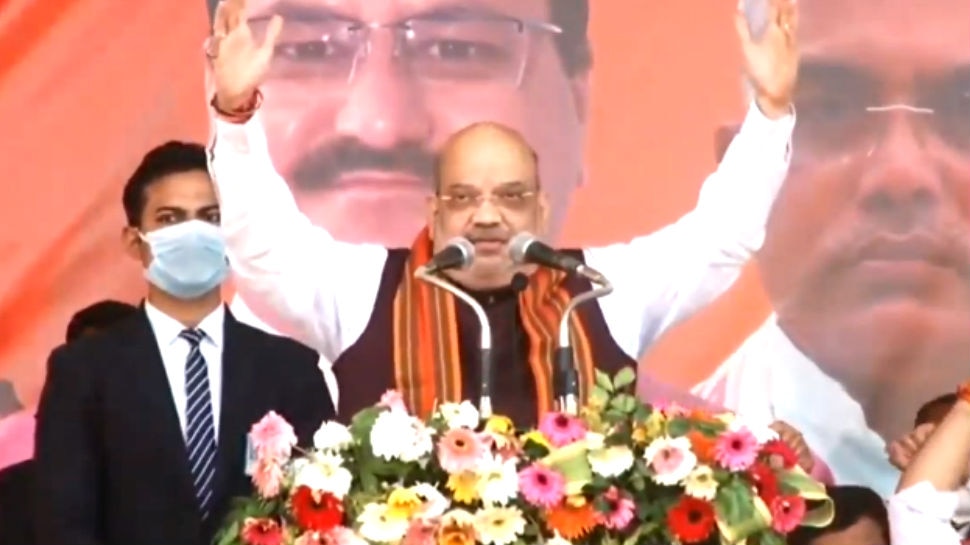 Kolkata: There has been a big change in the politics of Home Minister Amit Shah on his visit to West Bengal. Not only for Mamata Banerjee's TMC (Mamata Banerjee) but also for the CPI and Congress (Congress), today was a day filled with big political events. TMC, CPI, CPI-M and Congress legislators joined BJP in Shah's presence. Shwendu Adhikari is the biggest name to shock TMC.
Strong shock to Mamta
Home Minister Amit Shah in Bengal's battle (Amit Shah) Has made a banged entry. Just before the election, Mamata Banerjee has been given a big blow. BJP, in the presence of Amit Shah, along with thousands of his supporters today, is an influential Trinamool Congress leader and former cabinet minister of Bengal government, Shvendu Adhikari (Suvendu Adhikari) (BJP) Joined. Shwendu's departure is a big blow to TMC as he has been considered as the big face of the party in Bengal.
ALSO READ: Amit Shah West Bengal Visit: The wave of change in Bengal, Mamta Banerjee will be left alone as elections come: Amit Shah
Shuvendu was not only a part of the Mamata government but also looked after the organizational work of the party. In such a situation, TMC workers are also associated with them in large numbers. Along with Shwendu Adhikari joining BJP, many TMC activists also CM Mamta Banerjee Left the party. Apart from Shuvendu Adhikari, TMC, CPI, CPI-M and 9 Congress MLAs and one MP have also joined BJP. Among these
1. Sunil Mondal- MP TMC
2. Banasree Maity- MLA TMC
3. Biswajit Kundu- MLA TMC
4. Saikat Panja- MLA TMC
5. Shilbhadra Datta-MLA TMC
6. Sukra Munda-MLA TMC
7. Sudip Mukherjee- MLA INC
8. Tapasi Mondal- MLA CPIM
9. Ashok Dinda- MLA CPI
10. Dipali Biswas- (After winning the CPIM ticket, joined TMC)
Big benefit for BJP?
Legislative assembly elections are going to be held in West Bengal next year, before that the political developments can have far-reaching consequences. The most important thing is that MLAs from such areas have joined TMC and joined BJP, where BJP's position was weak in Lok Sabha elections. In this context, it can be believed that the BJP can benefit greatly in the upcoming assembly elections.
Live tv
.