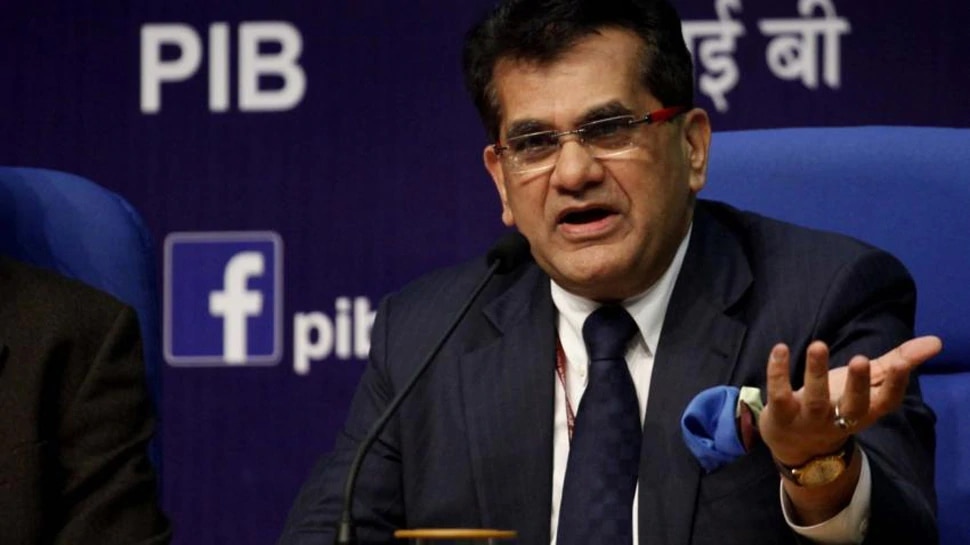 new Delhi: Amitabh Kant, the Chief Executive Officer (CEO) of Niti Aayog, has been surrounded by his statement on democracy. They are being trolled on social media and trending too much Democracy. Kant had said on Tuesday that there is too much democracy in India, due to which it becomes difficult to implement strict reforms here. He had emphasized that major reforms are needed to make the country competitive.
Addressing an event through video conference, Amitabh Kant (Amitabh Kant) Had said that for the first time, the central government has taken stringent reforms in various fields including mining, coal, labor, agriculture. Now the states should take forward the next phase of reforms. He emphasized his point and said, 'It is very difficult to implement stringent reforms in the context of India. The reason for this is that we have more democracy here. Political will is required to take these reforms forward and there are still many reforms which need to be taken forward '.
HT se tweet toh delete karwa diya par Swarajya channel se video delete karwana bhool gaye pic.twitter.com/03Kjvk4BYq

– Kapil (@kapsology) December 8, 2020
Also read -Farmers Protest: Sixth round meeting deferred, farmers adamant on their demands
Modi government praise
The CEO of Niti Aayog said that the Modi government has shown political will to implement stringent reforms. It is not easy to compete with China without drastic reforms. He emphasized that now states should come forward in the next round of reforms. He said, 'If 10-12 states will grow at a higher rate, then India will also grow at a higher rate. We have asked the union territories to privatize the distribution companies. Distribution companies should be more competitive and provide cheaper electricity '.
Same thing on Farmers Protest
In response to a question related to the farmer movement, Kant said that there is a need to improve the agriculture sector. We have to understand that the minimum support price (MSP) system will remain, the work will continue to happen in the mandis. Farmers should have the option to sell the produce according to their choice, as it will benefit them. Regarding the Modi government's self-reliant India campaign, the CEO said that it is not a matter of shrinking in itself but the ability of Indian companies to bring out the potential. Kant said that the government has identified 10 areas for production based incentives (PLIs). These regions will play an important role in making India a manufacturing hub.
.

Source by [author_name]