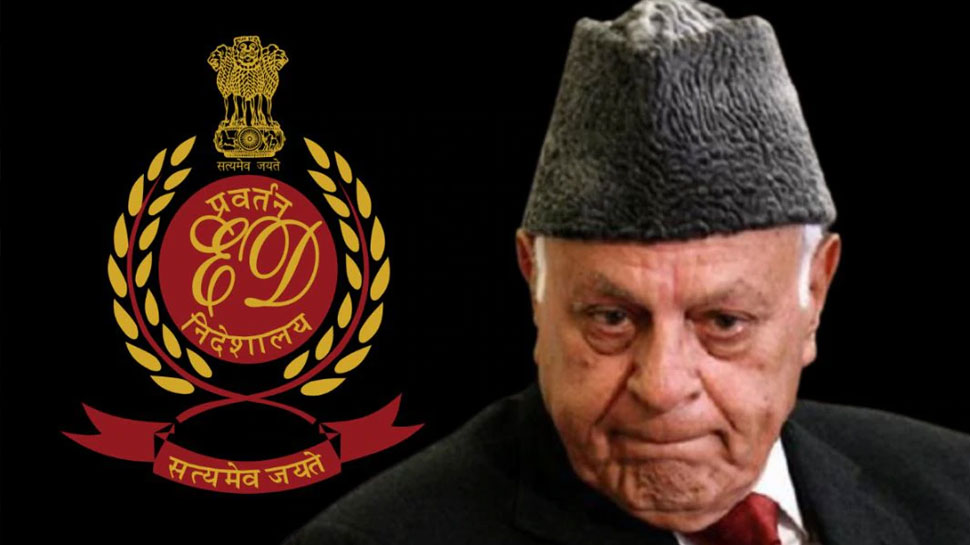 Srinagar: Enforcement Directorate on Saturday in Jammu and Kashmir cricket scam case (ED) Took big action, former Chief Minister of the state Farooq Abdullah (Farooq abdullah) Has seized 2 houses, 3 plots and one other property. Its total price is being told in the market at around Rs 11.86 crore. Earlier in February, the ED seized assets worth 2.6 crores of Ehsan Ahmed Mirza and Mir Manzoor Ghazanfar.
Actually, this case is related to the 43.69 crore scam of Jammu and Kashmir Cricket Association. From 2005-06 to 2011-12, J&KCA was allocated a fund of 94.06 crores from BCCI for the development of cricket in J&K. But it is alleged that Farooq Abdullah, former Chief Minister of J&K and the then President of J&KCA, along with Ahsan Ahmad Mirza and Mir Manzoor Gajanfar, scammed Rs 43.69 crore and deposited these money in their bank accounts or withdraw cash.
Also read: – Christmas sale started on Amazon, Flipkart, up to 40% discount on these smartphones
The Jammu and Kashmir High Court handed over the investigation to the CBI (CBI) in connection with the scams in the Jammu and Kashmir Cricket Association, which launched a case against Farooq Abdullah and other accused including Khanji Ehsan Ahmad Mirza and Mir Manzoor Gajfner. Based on that, the ED had registered a case of money laundering.
The ED found that JKCA treasurer Mukhtarakant resigned in 2004, after which Farooq Abdullah made Ehsan Ahmed Mirza the treasurer without conducting an election. In 2006, when the JKCA election took place, Mir Manzoor Gajanfar became the treasurer of the JKCA, but due to the court stay, Ahsan Ahmad Mirza only took charge. When the stay of the court was lifted, instead of giving the charge of Treasury to Mir Manzoor Gajanfar, Farooq Abdullah formed a finance committee and approved both to run the accounts of JKCA.
Also read: – The coldest village in the world, sun rises at 10 am, children go to school in -50 degree
It is alleged that after this, both of them opened their accounts in J&K bank in joint name and transferred the money for JKCA development to their account. Ahsan Ahmed Mirza became the treasurer in the 2009 JKCA elections and in 2011 elections, General Secretary and Farooq Abdullah became the chairman. It is alleged that from 2004 to 2012, money went continuously from JKCA accounts to private accounts.
Live tv
.