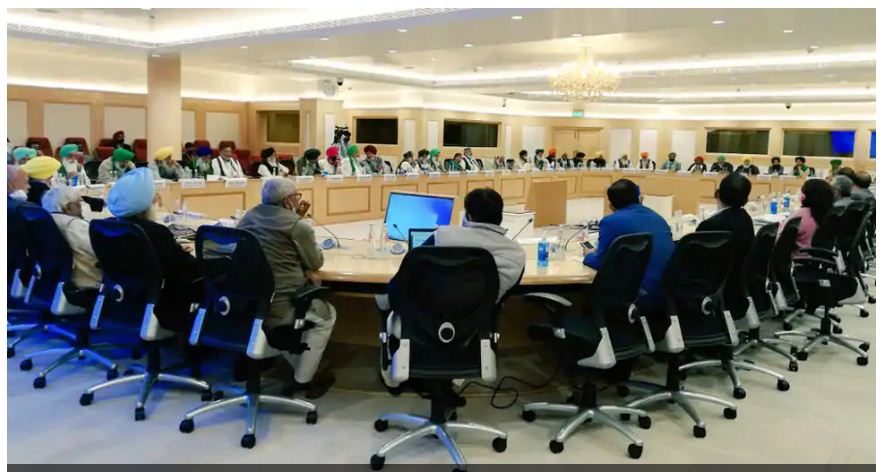 new Delhi: Farmer agitation continues in opposition to new agricultural laws (Farm Laws 2020). After Bharat Bandh, the farmers met Home Minister Amit Shah. Now a sixth round meeting is proposed between the farmer leaders and the government. In the fifth round meeting, the farmers were not ready to back down from their demands. After this, the sixth round meeting was decided between the government and the farmers for further discussion on this issue, now there is a lot of doubt about this meeting too.
Doubt about the meeting
After the meeting of farmers leaders with Union Home Minister Amit Shah, there has been a lot of doubt about the meeting. After the meeting, farmer leader Hannan Mollah has given a statement that the government (Farm Laws) Has refused to withdraw. The government will give a written proposal to the farmers. Hannan has said that the chances of coming to the sixth round meeting are slim. On Wednesday, a separate meeting of farmers will be held to decide on this.
Read also; Farmers Protest: Anna Hazare came out in support of farmers, big talk about movement
5 rounds of negotiations inconclusive
Earlier in the Vigyan Bhavan, the 5th round of talks with farmer leaders took place earlier on Saturday. In which Modi government (Modi Government) Though the mood of the three ministers of the state, Narendra Singh Tomar, Piyush Goyal and Som Prakash, has been soft, the farmer leaders were vocal about the demands. Even when the matter did not come up, the farmers leaders gave a warning of Boycott, and played a Yes / No placard. Farmer leaders had told the ministers, 'Whether the government will withdraw the law or not, answer in yes or no'. Only after this the meeting of the sixth round was decided. Meanwhile the peasant movement (Farmers Protest) In progress.
Also read: Farmers Protest: Home Minister Amit Shah met farmer leaders just before important talks
If there was a meeting?
The sixth round meeting between the farmers and the government has been scheduled for 11:00 am on Wednesday. If there is a meeting, the leaders of 40 farmers' organizations who attended the previous meeting will participate in this meeting, if some other farmer organizations want to participate in this meeting, they will also be included. On behalf of the Central Government, Agriculture Minister Narendra Singh Tomar, Commerce Minister Piyush Goyal and Minister of State for Commerce Som Prakash will attend this meeting.
Live tv
.

Source by [author_name]