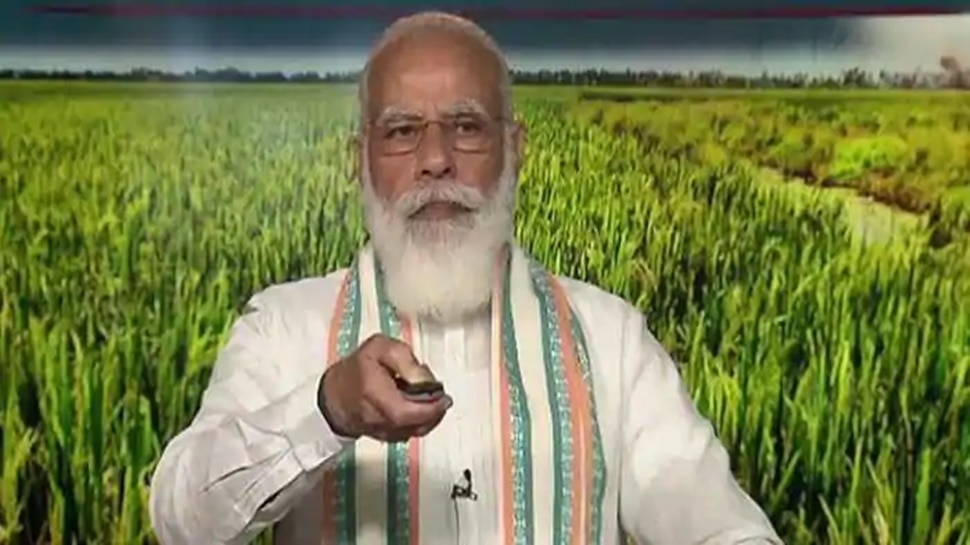 Ahmedabad Prime Minister Narendra Modi will come on a day-long visit to Kutch in Gujarat on Tuesday. In the midst of the farmers' agitation in protest against the agricultural laws, he was apart from the farming community of Kutch in Gujarat. Sikh farmers Will also meet you. This information was given on Monday in an official statement. According to the statement, the Prime Minister will lay the foundation stone of some projects and communicate with the farmers and artists of Dhardo in Kutch. He will discuss with the farmers of Kutch before the main event.
5,000 Sikh families live in Kutch
According to a press release issued by the state information department, Indo Pak Border Sikh farmers settled near have been invited to communicate with the Prime Minister. Around 5,000 Sikh families live in and around Lakhpat taluka of Kutch district. Notable that new Agricultural laws Thousands of farmers have been protesting on the borders of Delhi for more than two weeks.
read this also-The Covid-19 vaccine will not eliminate the Wuhan virus, know the big reason behind it?
Delhi's Singhu Border 32 farmers organizations are demonstrating
On Monday, the leaders of about 32 farmer organizations sat on a day-long hunger strike in protest against the new agricultural laws of the Center and many farmers in other parts of the country protested against these laws. Meanwhile, Defense Minister Rajnath Singh on Monday stressed that the agricultural sector is 'Janani' and there is no question of taking retroactive steps against it.
read this also-Farmers Protest: Cops will tie up cows, buffalo if they bother police: Rakesh Tikait
Government is ready to talk to farmers
The peasant movement has entered the 19th day and thousands of farmers have settled on the borders of Delhi. In such a situation, Union Agriculture Minister Narendra Singh Tomar said on Monday that the government is in touch with them to fix the next date of talks with farmers. Tomar said, "The meeting will definitely take place. We are in touch with the farmers. "He said that the government is ready for talks at any time. Farmer leaders have to decide when they are ready for the next meeting.
read this also-Farmers got support of Anna Hazare, wrote letter to Center warning of hunger strike
Farmer groups meet Rajnath Singh
Meanwhile, different groups met Tomar and Defense Minister Rajnath Singh to take further action. The protesters are leading the government's negotiations with the representatives of 40 unions of the farmers. It includes Union Minister for Commerce and Industry and Food, Piyush Goyal and Minister of State for Commerce and Industry, Som Prakash. The five rounds of talks between the Center and the farmer leaders so far have been inconclusive. Farmers' organizations claimed that demonstrations were also organized at many district headquarters across the country.
read this also-Delhi: 5000 nurses of AIIMS went on sudden strike in Corona period, services disrupted
.