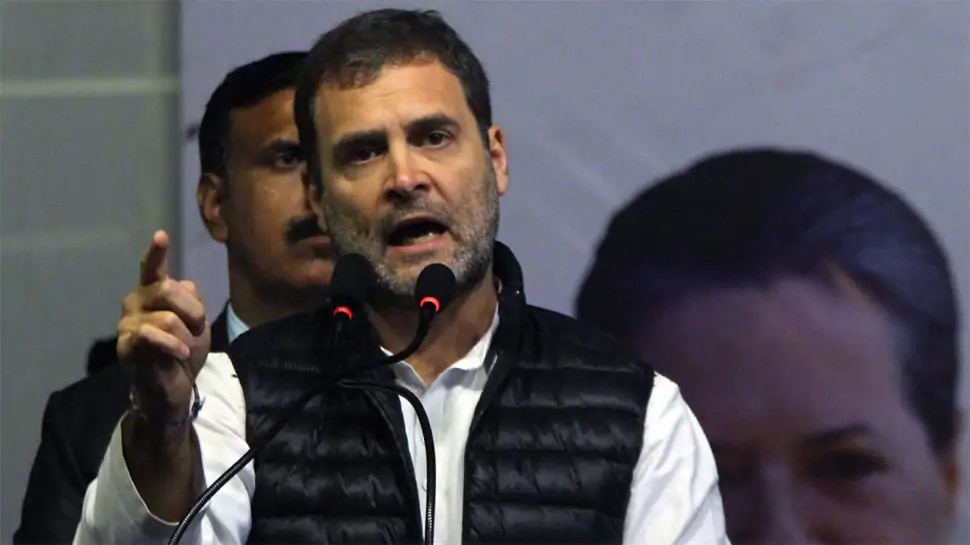 New Delhi For the last 13 days, against the agricultural laws at the Sindhu border Farmers' movement In progress. Negotiations have been held between the farmers and the government on the 5th time, but all the meetings were inconclusive. Despite the government's persuasion, the farmers are adamant on their stubbornness and are demanding withdrawal of the bills. Meanwhile, five opposition leaders met President Ram Nath Kovind on the issue of farmers. 5 leaders including Rahul Gandhi, Sharad Pawar and Sitaram Yechury met the President and discussed agricultural bills.
Addressing the press after the meeting, Congress leader Rahul Gandhi said, farmers do not trust the government. These agricultural laws of this government are anti-farmer. He said that we have requested the President to withdraw the agricultural laws.
We informed the President that it is absolutely critical that these anti-farmer laws are taken back: Rahul Gandhi, Congress pic.twitter.com/4hco6XlGbL

– ANI (@ANI) December 9, 2020
CPI-M leader Sitaram Yechury said, 'We have submitted a memorandum to the President. We have requested the President to withdraw the agricultural laws and electricity amendment bill.
Also read BJP wins big in Rajasthan, Prakash Javadekar said – farmers expressed confidence in agricultural laws
Agriculture Minister said, should know the truth of new bills
It is to be known that among the Farmers Protest, Agriculture Minister Narendra Singh Tomar has put the 'truth' of the new farm laws in front of the country. He has said that everyone must know the truth of the new agricultural laws so that there is no confusion. The Agriculture Minister has given information by tweeting that 'Agricultural laws do not affect the MSP system and APMC mandis (APMC). Farmers can fix the prices of the produce before growing the crop. Buyers will have to pay on time or else they will have to face legal action.
read this also-Army Chief General MM Naravane leaves for Gulf countries, talks will be held on these important issues
No one can take away the farmer's land
The Agriculture Minister has tweeted another, 'Due to these laws, no one can take away the land of the farmer for any reason. Buyers cannot make any changes in the farmer's land. The contractor cannot terminate the contract without full payment. '
.

Source by [author_name]