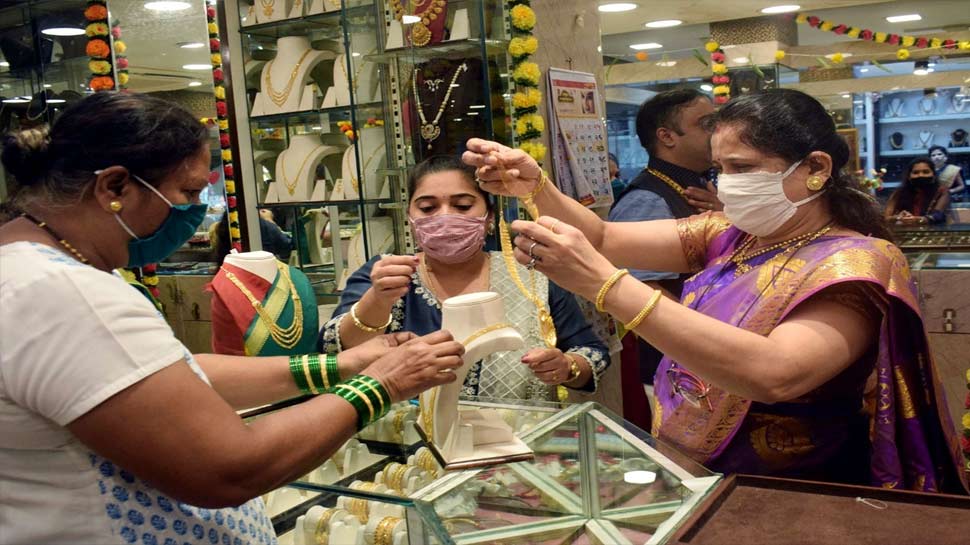 new Delhi: Gold Price Today 14 December 2020: Gold prices fall again today. The February futures of gold on MCX are trading around 49060, losing more than Rs 260. This is the third decline in gold in four days. Silver prices are also showing softening.
Gold and silver prices soften
Gold closed at Rs 213 on Friday. Gold also touched a level of Rs 49054 today during intraday. Gold also touched the highest level of 57100 this year. According to this, gold is more than Rs 7000 cheaper than its highest level. The prices of silver along with gold continue to fall, the March futures of silver on MCX are trading around Rs 63350 with a weakness of Rs 380. In the last session, there was a slight increase in silver.
Why the price of gold and silver fell
Corona vaccination work will start in the US from today, this has improved risk sentiments, which has put pressure on the prices of gold and silver. Most Asian and American markets are seeing a boom, this is also putting pressure on gold prices.
read this also- You can now transfer money from RTGS anytime, 24X7 will work from today
Gold and silver prices in your city
Let's take a look at what is the trend of 10 grams 24 carat gold in four metro cities, according to Goodreturns.in
10 grams of gold price
City gold price
Delhi 52,550
Mumbai 49,260
Kolkata 51,540
Chennai 50,820
Now let's see what the price of 1 kg of silver is in these four metro cities. According to goodreturns.in
Price of 1 kg silver
City gold price
Delhi 63600
Mumbai 63600
Kolkata 63600
Chennai 67400
read this also- Your ration card may be canceled, know why
.