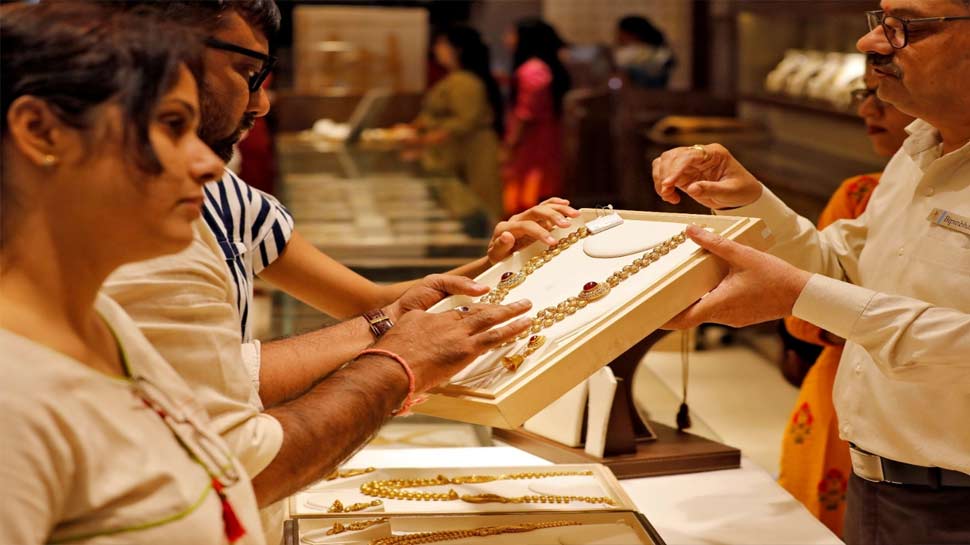 new Delhi: Gold Price Today 17 December 2020: Gold and silver prices are still seeing good uptrend, February futures of gold on MCX are trading around Rs 49780 per 10 gram with a strength of Rs 185.
Gold on MCX closed at Rs 49597 per 10 gram level on Wednesday. Today the opening has been done at Rs 49770 per 10 grams. In the first half, gold also reached an intraday high of Rs 49795. At present, there is a limited scope of trading in gold. Let us tell you that gold had touched the highest level of 57100 this year. According to this, gold is more than Rs 7000 cheaper than its highest level.
Even today, silver is showing great boom. Silver futures on MCX are trading above 66,650 with a strength of Rs 740. On Wednesday, silver had closed above 65 thousand rupees at 65911 rupees. For three consecutive days, silver prices are showing a rise.
read this also- Now onion prices will not reach 100 rupees! The government made this new plan to control uncontrollable prices
Gold and silver prices in your city
Let's take a look at what is the trend of 10 grams 24 carat gold in four metro cities, according to Goodreturns.in
10 grams of gold price
City gold price
Delhi 52,760
Mumbai 49,320
Kolkata 51,260
Chennai 51,160
Now let's see what the price of 1 kg of silver is in these four metro cities. According to goodreturns.in
Price of 1 kg silver
City silver price
Delhi 65610
Mumbai 65610
Kolkata 65610
Chennai 68910
read this also- Income Tax Return: ITR deadline may increase by 31 March, TPA writes to the government
Live tv
.