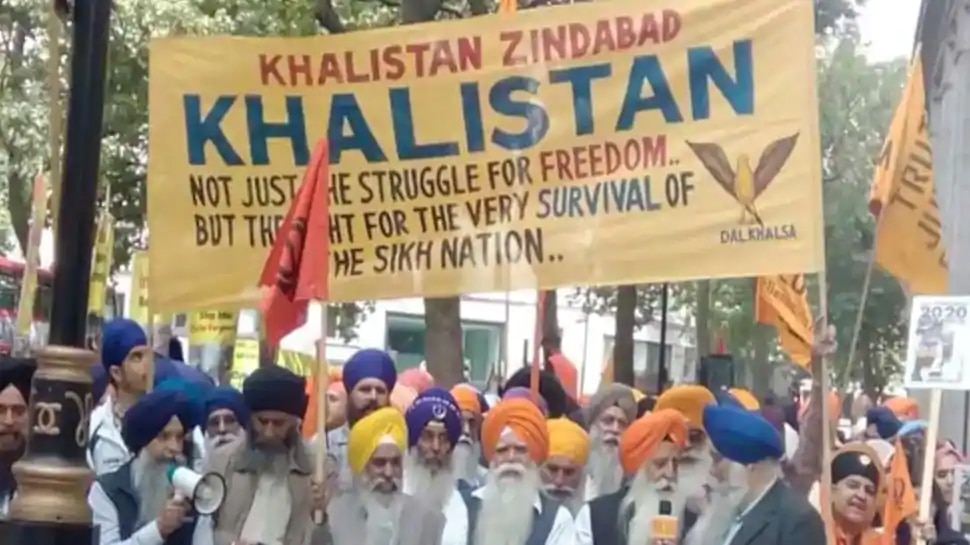 new Delhi: Taking seriously the news of Khalistani Terrorists hijacking the Farmers' Protest, the Central Government is planning a major action. There were reports in the media that in the name of farmers agitating against agricultural laws, Khalistani terrorists and their associated NGOs are trying to spread their foot in many parts of the country including Punjab. Keeping this in mind, now the Modi government is going to take strict measures against those who hold the anti-India motives.
According to the information, the Union Home Ministry has decided to take action in view of the reports received from the Punjab Police and Central Intelligence Agencies. The Ministry of Home Affairs wants to launch a comprehensive investigation into the alleged foreign funding to pro-Khalistan organizations and NGOs associated with them. Central agencies will be directed by the Ministry to ensure that Khalistani terrorists (Khalistani Terrorists) And intensify the ongoing investigations against those sympathetic to anti-India activities.
Read also – Center released booklet, 'Sikhs' deep connection with Modi Government' among Farmers Protest
Every action will be monitored
Under the government's plan, government agencies will closely monitor the activities of pro-Khalistan groups such as Sikhs for Justice (SFJ), Babbar Khalsa International, Khalistan Zindabad Force, Khalistan Tiger Force etc. Central agencies like NIA, ED, CBI and Income Tax Department will be involved in action against Khalistani organizations. Central agencies will also investigate whether Khalistani organizations have received funds from the UK, Canada, USA, Australia, France and Germany.
Decision taken in high-level meeting
A high level meeting was held in this regard, in which top officials of central agencies participated. In this meeting, the farmer movement (Farmers Protest), The role of Khalistan supporters and their anti-India activities were discussed. After which it was decided that a comprehensive investigation campaign would be carried out, so that the plans of the anti-India forces could be destroyed. According to sources, the government will take action against pro-Khalistan organizations, NGOs and Khalistani terrorists, as it has done against separatists in Jammu and Kashmir and Pakistan-backed terrorist organizations.
ISI help?
The government has also taken seriously the reports which said that Pakistan's intelligence agency ISI is helping Khalistan supporters. Many Khalistan supporters protested outside the Indian embassy and missions in Britain, Canada and America against the ongoing peasant movement in India. These demonstrations were organized by organizations like Sikh for Justice, Khalistan Zindabad Force, Babbar Khalsa International and Khalistan Tiger Force. In July this year, the government blocked 40 websites related to Sikhs for Justice. Please tell that it is a banned organization in India.
Action has already been taken
Earlier, the government had taken action against nine Khalistani terrorists under the Unlawful Activities Prevention Amendment Act (UAPA), including Gurjpant Singh Pannun of the SFJ. Action was also taken against four terrorists of Pakistan including United Kingdom head of Babbar Khalsa International (BKI) Paramjit Singh, Canadian head of Khalistan Tiger Force Hardeep Singh Nijjar, German member of Khalistan Zindabad Force Gurmeet Singh Bagga and Bhupinder Singh Bhinda.
.