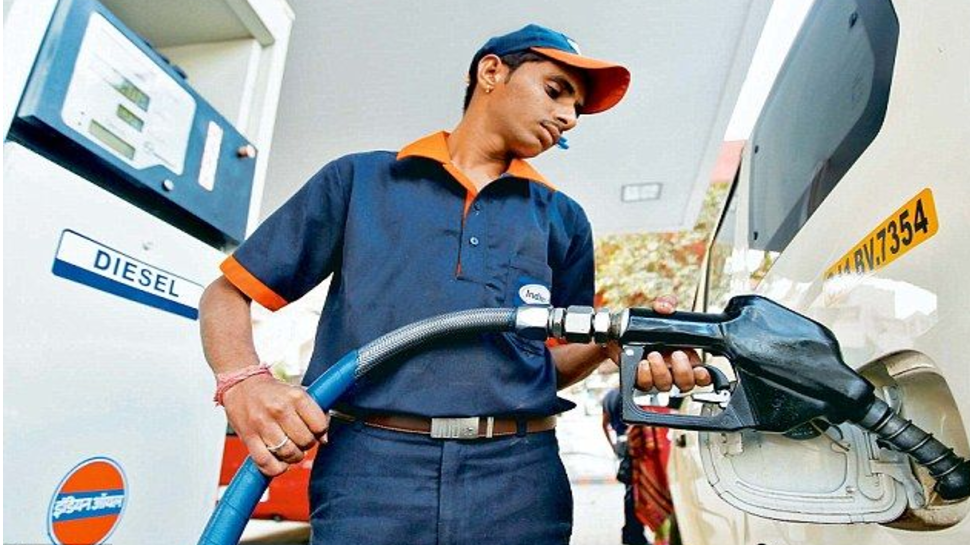 new Delhi: Petrol, Diesel Prices: Do you know that the government gets petrol and diesel at a price of just Rs 26 per liter, but how it goes beyond Rs 80 when you reach the petrol pump. Meaning we and you pay 54 rupees more for petrol, which is around 200 percent.
India's 85% crude oil is imported by oil marketing companies (OMCs). Let us first understand what these OMCs are. Actually, their job is to buy crude oil from other countries, then refine it from a refining company and extract petrol, diesel and kerosene from it and then sell it to a dealer. IOC, BPCL and HPCL are the three largest oil marketing companies in India with a market share of more than 90%.
How are petrol prices fixed?
Today in delhi Petrol rate 83.71 per liter. According to the website of the government oil company IOC, the base price of petrol as on date is 26.34 rupees / liter. Freight cost is added to it 0.37 rupees per liter, then its rate reaches 26.71 rupees per liter, at this price oil marketing companies sell petrol to dealers.
Excise duty and VAT are levied on petrol sold to the dealer. The central government levies excise duty at the rate of Rs 32.98 per liter and the state government imposes VAT of Rs 19 per liter. The dealer also charges his commission, which is Rs 3.65 per liter. In this way the rate of petrol reaches 82 rupees. VAT is different in every state according to their own, so the rates are different in every state.
read this also- IRCTC changed ticket booking rules, now it will have to be done
How is 26 petrol for 82 rupees?
Base price 26.34
Freight 0.37
Sold to Dealer 26.71
Excise Duty 32.98
Dealer Commission 3.65
VAT 19.00
Retail Price 82.34
(Hundred: IOC: 1 December 2020)
That is, 51.82 rupees or about 52 rupees for 82 rupees and the central and state governments collect tax. Petrol and diesel are now handed over to the market, that is, the government has no control over it. The funny thing is that even when international crude oil prices were falling on many occasions, governments had increased excise duty and VAT.
Similarly, let's take a look at the mathematics of diesel. The base price of diesel is 27 rupees i.e. the price at which the OMC company imported oil. After this, by adding freight 0.34 rupees per liter, it was sold to the dealer at a price of Rs 27.42. The central government imposed an excise duty of Rs 31.83 and a VAT of Rs 10.64 by the state government. Due to which the retail price reached beyond 72 rupees. That is, on taxes of 27 rupees, governments charge about 45 rupees tax.
How is 27 petrol for 72 rupees?
Base price 27.08
Freight 0.34
Sold to Dealer 27.42
Excise duty 31.83
Dealer Commission 2.53
VAT 10.64
Retail Price 72.40
(Hundred: IOC: 1 December 2020)
During the lockdown, till April 1, the excise duty on petrol was Rs 22.98, which is Rs 32.98 today. Whereas the exide duty on diesel was Rs 18.83 which is Rs 31.83 today. That is, the government increased excise duty even during lockdown. While the prices of crude oil fell drastically during the period of Corona crisis, the common man did not get the benefit.
read this also- Indians will get Corona vaccine for Rs 250! Deal soon
Live tv