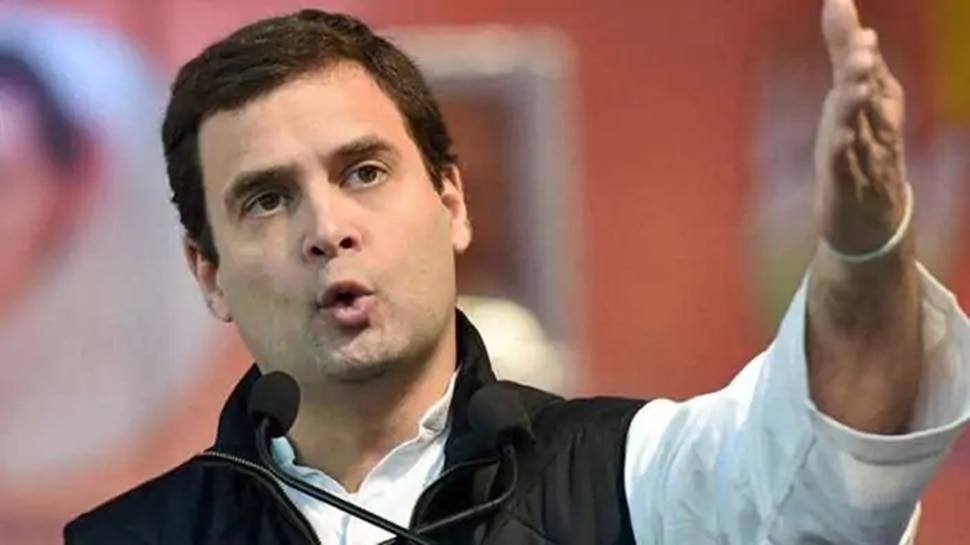 New Delhi Former Congress president Rahul Gandhi and some other members of the party walked out of the Parliamentary Committee on Defense Affairs meeting on Wednesday alleging that the Arms Force (Arms Force) rather than the important issue of national security ) Is being wasted time discussing the color of the uniform. Sources say that Rahul Gandhi wanted to raise issues related to China's aggression in Ladakh and to provide better equipment to soldiers before the committee, but the chairman of the committee, Juel Oraon (BJP), did not allow them.
Discussion should have been on strengthening the armed forces rather than the color of uniform.
According to sources, General Bipin Rawat Army in the presence of the committee, in the presence of Navy And Air Force The issue of uniform color for the personnel of the personnel was being discussed and Rahul Gandhi said that instead of discussing it, the leaders should discuss the issues of national security and strengthening the armed forces deployed in Ladakh. In this meeting, when a presentation was made before the committee about the color of uniforms for the personnel of the three wings of the Army, then at the same time a member of the BJP, like the US, in uniform for Army, Navy and Air Force people in India Advocated uniformity.
read this also-India-China border dispute: Telecom equipment will be purchased only from 'reliable' sources, Cabinet approves
Tell Airforce and Navy, what should be the color of their uniform
However, Gandhi said that not the leaders, but the army, navy and air force should decide what the color of their uniform should be. According to sources, the former Congress president said, "It is not the job of the leaders to tell the army, navy or air force what uniform they have to wear and it is not the jurisdiction of the leaders and they should not insult the army Rahul Gandhi also said, "The political leadership should insist on providing tents, boots and other equipment for the soldiers who are standing on the border and facing China. The leadership should focus on how to repel the enemy and strengthen our armed forces. "
read this also-Pakistan's nefarious activity continues, attempts to infiltrate in winter
Heated debate in the meeting
Sources say that a heated debate was also witnessed in the meeting. The chairman of the committee stopped the former Congress president from speaking, after which Rahul Gandhi decided to walk out of the meeting. After this, Congress MPs Rajeev Satav and Revanth Reddy, who attended the committee meeting, also went out with them. Significantly, Rahul Gandhi has been targeting the government in Ladakh for the past several months for the aggression of China. Recently, the BJP hit back at him, accusing him of not attending the meeting of the Parliamentary Committee on Defense.
.