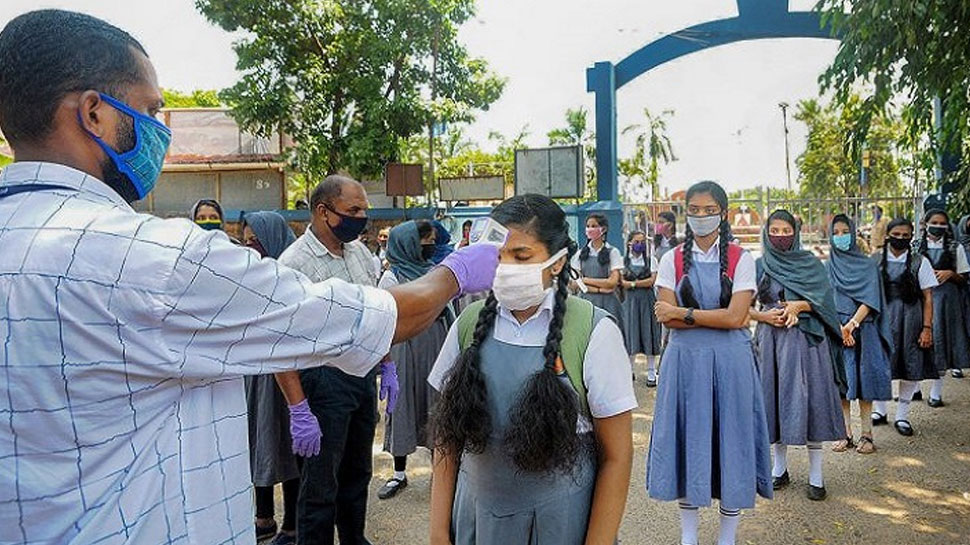 Bengaluru: Karnataka (Karnataka) Government reopened classes up to class 10 in pre-university colleges (PUC) and schools on Saturday (School reopen) And has decided to resume its flagship Vidyagama program. This program enables students from class 6 to 9 to continue schooling from 1 January. Schools and colleges were closed due to the Kovid-19 epidemic.
Schools will open again from January 1
This decision was made by Chief Minister BS Yeddyurappa (BS Yediyurappa) In a high-level meeting under the chairmanship, in which the reopening of state schools and PU colleges was considered. Schools will partially reopen in January after a gap of about seven months. The Chief Minister told reporters that the Karnataka Technical Advisory Committee for Kovid-19 had suggested to them to reopen the schools from January 1.
Read also: – Farmers Protest: CM Khattar met Agriculture Minister, 'Farmers' movement will be solved in 2-3 days'
He said, 'We discussed their recommendations for about 1 hour and unanimously re-opened the schools with classes 10 and 12 (second PUC) from January 1 and education for students from classes 6 to 9 through the Vidyagram program. Agreed to make arrangements. Yeddyurappa said in a tweet that after reviewing the situation for 15 days, it has been decided to reopen the schools for students of other classes.
Corona rules have to be followed in school
He said, 'Both class 10 and second PUC are important, because these students will have to face the board examination. Schools and PU colleges have been closed since March just before the national lockdown, which was earlier implemented to counter Kovid-19. Primary and Secondary Education Minister S.K. Suresh Kumar said that when the schools reopen from January 1, Kovid-19 standard operating procedures will be followed during SSLC and PUC examinations.
Entry will be done in school after written permission of family members
The minister said, 'Parents of students who want to participate in schools or Vidyagama have to give consent letter. Classes for Vidyagama will be held three days a week and will be held in the school premises itself. In response to a question, Kumar clarified that it is not compulsory for everyone to attend schools. Those who want to continue their online classes can continue.
Also read: – Christmas sale started on Amazon, Flipkart, up to 40% discount on these smartphones
The minister said that Vidyagama is not a patent program of the government and can be repeated by any private school. He said, 'I hope they will repeat this program.' In response to a question, Kumar said that the state government is also planning to reopen hostels for students studying in these classes.
Live tv
.