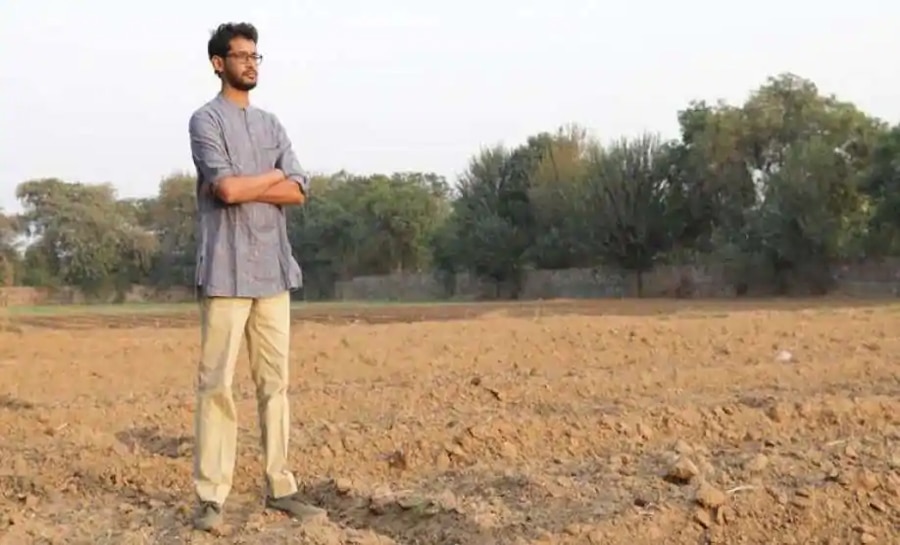 new Delhi: The world has once again considered the ability of Indians to be iron. The name of an Indian is among the winners of the 'Young Champions of the Earth 2020' award given by the United Nations (UN) Environment Agency. Appreciating the efforts of 29-year-old Vidyut Mohan, the United Nations has said that the 'Young Mind' coming up with innovative ideas to stop climate change will see positive results.
This is how farmers were motivated
The United Nations Environment Agency awards this to those working towards solving environmental challenges through new ideas (Young Champions of the Earth) Provides. The United Nations Environment Program (UNEP) said in a statement that Vidyut Mohan, a co-founder and engineer by profession of 'Takachar' company, did not let farmers waste their crop through their social enterprise Explained to burn. Not only this, using these wastes, he also told them about additional income measures.
Read also – PM Modi supported Narendra Singh Tomar's letter among the Farmers Protest, told – try polite conversation
Praised by Antonio Guterres
Expressing happiness over being chosen among the winners, Vidyut Mohan said, 'I always wanted to work on the subject of access to energy and providing income opportunities to poor communities'. At the same time, UN Secretary-General Antonio Guterres said that during the epidemic, the problems of society have increased, the economy has also been affected. In such a situation, we have to take concrete steps immediately for the damage done to nature. The 'Young Champions of the Earth' are working to inspire and push people in this direction.
30,000 tons of waste disposed so far
UNEP executive director Inger Andersen said that youth are playing an important role in climate change, meaningful solutions to the damage to biodiversity. Vidyut Mohan's company 'Tekacha' takes farmers from the husk, paddy straw and coconut peels and converts them into charcoal and motivates farmers to stop burning waste. Since the company's inception in 2018, Mohan and company co-founder Kevin Kung have worked closely with about 4500 farmers and have disposed of 30,000 tonnes of waste so far.
Will help to make environment clean
Mark Radka, head of the Energy and Climate Branch at UNEP's Economy Division, said that burning agricultural residues is a major source of air pollution in many parts of the world, and innovative techniques of 'technocracy' can help the environment. Can be helpful in making clean. He further said that by 2030 'Tekacha' can affect a large number of farmers.
.