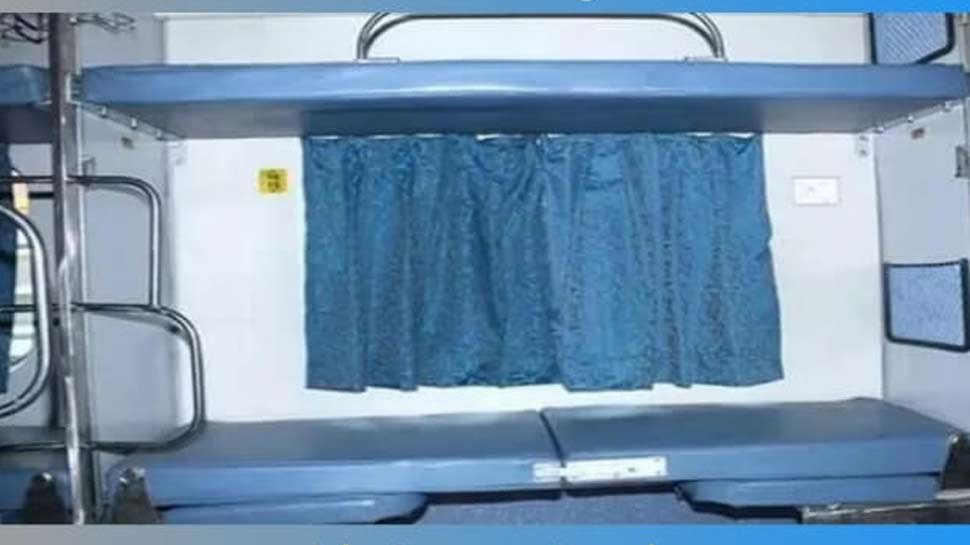 new Delhi: To make the journey of railway passengers more comfortable, the railway has made a big change in the design of the side lower berths of the bogies. It has often been seen that passengers traveling in side lower berths complain that they have trouble sleeping, due to the gap between the two seats, passengers complain of backache.
New design of side lower birth
There have been many reports in the media about this new design, a few days ago a video on Twitter also became quite viral. In which an officer is seen telling about the merits of the new lower side berth. Railway Minister Piyush Goyal has also tweeted this video. Actually, trains have Split Option to sit on lower side berths. When a passenger has to sleep, he adds the seat, but due to the gap in the middle, the passenger has a lot of difficulty in sleeping.
The Indian Railways, which is trying for convenient travel of passengers, is an example of this, some changes made in the seats, which made the journey of passengers more comfortable. pic.twitter.com/Q4rbXXYd7f

– Piyush Goyal Office (@PiyushGoyalOffc) December 11, 2020
Now passengers will not feel pain
The newly designed Split Option will remain, but a separate Slide Seat has been given, which is towards the window. When the passenger has to sleep, he will pull it up, which will cover the gap between the two seats. With this new design, the passenger will not have any problem due to the middle gap and there will be no pain in his back while sleeping during the long journey.
read this also- Will retire as a millionaire, will get 50,000 pension every month, know this fantastic scheme
Railways is upgrading train coaches
A few months ago, it was reported that Railways is planning to upgrade non-AC sleepers and general class coaches. In this connection, Indian Railways is redesigning unreserved General Class coaches and 3-tier Non AC Sleeper Class coaches into AC coaches. With this step of the railway, passengers will get the opportunity to travel in AC trains cheaply.
Economical AC-3 Class Preparation
According to a senior official, the upgraded coach, which will be like an affordable AC 3-tier class, will be called AC-3 tier tourist class. In the first phase, 230 coaches will be prepared. It will cost around 28 million to 3 million to build each coach. Which is about 10 percent more than the cost of making an AC-3 class coach. In the initial design, it is planned to have 105 seats in each coach.
read this also- If you do not take grain for 3 months, your ration card may be canceled!
VIDEO
.